In My Own Time: 2022 Intuitive Planner
–––
8x5, 150 pages
Digital and print

December 2021

A way to combine the numinous and the practical, to-do lists and new moons.
Features monthly tarot spreads, reflection questions, transit trackers, divination techniques/rituals.

Find out more here.

**IF YOU LIVE IN PORTLAND OR WISH TO PICK UP THE PLANNER WITHOUT SHIPPING, PLEASE EMAIL ME @CHLOE.MARGHERITA@GMAIL.COM OR REACH OUT ON TWITTER/INSTA (@PSYCHIC_NONNA)
Timelessness 2021: A Calendar

–––
8.5x12, 24 pages
Digital and print

December 2020

A collaboration with photographer and artist Mary Thomas. I wrote an essay for each month of the year informed by astrology, tarot, literature, music and philosophy to help the reader align with the energy of the current time.


To Take Root Among the Stars: Astrology as Healing and Destiny, Class.

–––
November 3rd, 2020

This course integrates my spiritual, astrological and literary lineages and explicitly draws upon intersectional feminist ideas of Audre Lorde, adrienne maree brown, Anne Boyer, and Octavia Butler. While all of these women know the power of collective movement, they do not neglect the power of individual transformation and destiny. By the time you finish this course, you, too will have a deeper understanding of what your individual healing destiny looks like and the transformative potential/revolutionary implications of this self-knowledge. This course does not ask you to change who you are to show up, but, rather, change the parameters of action and healing to reflect your specific journey.

Food is a Song
–––
Penny Press, 2019.
Began in 2017 while living at a Buddhist Monastery, "Food is a Song" seeks to answer the question: How does food make a life? Exploring the intersection of cooking and family, music, literature and spirituality, this book of essays explores a multitude of topics and styles as it provides insight into how one body and mind knows and expresses itself through food. Gratitude for Jade Novarino and Penny Press for printing and publishing this book as well as the 33oc residency in Toffia, Italy to allow for the completion of the manuscript.
Find excerpts
here
Coco's Architecture

–––
2018-Present-Future
Coco's Architecture is a free-form food collaboration between Chloe Margherita and Jade Novarino. Beginning as a dinner party for twelve in March of 2018, the project draws upon our love of food and each other, taking the form that most inspires us. Coco's has taken the form of zines, clay ornaments, homemade candles and flower essences, as well as an engagement with holiday, ritual and the occult.
Find out more about our history of projects
here
.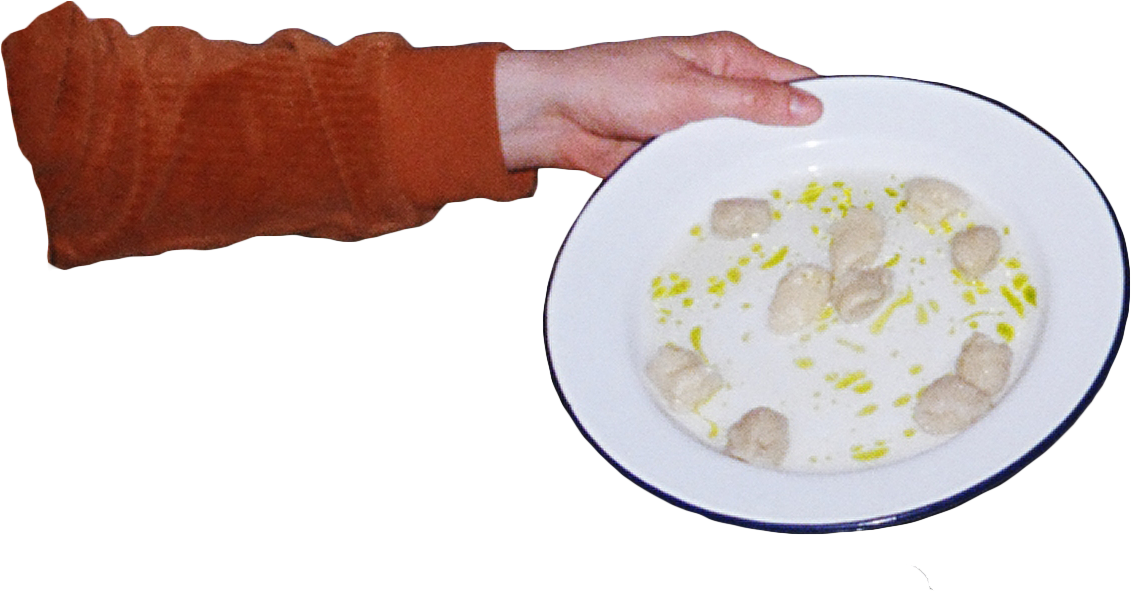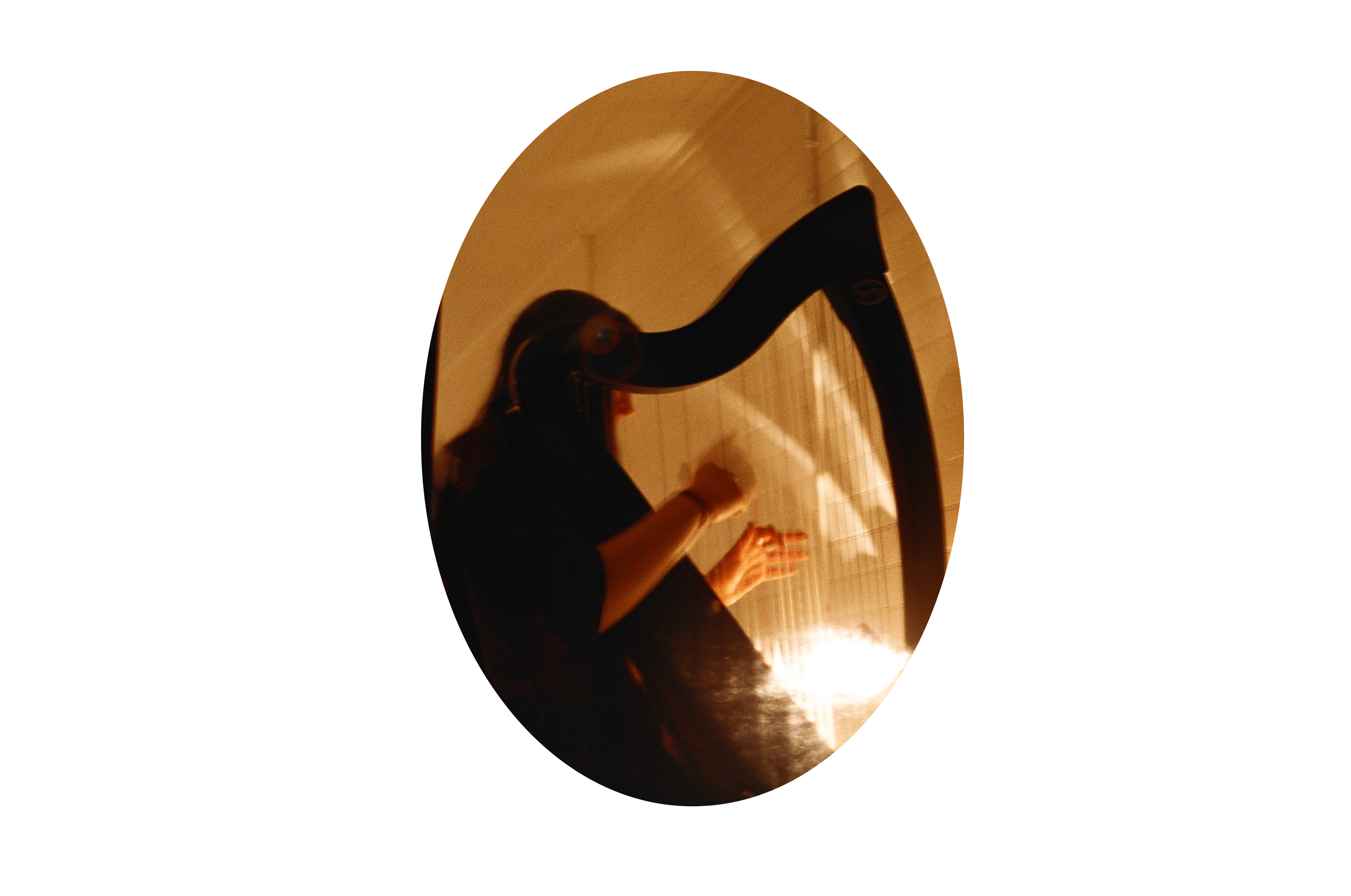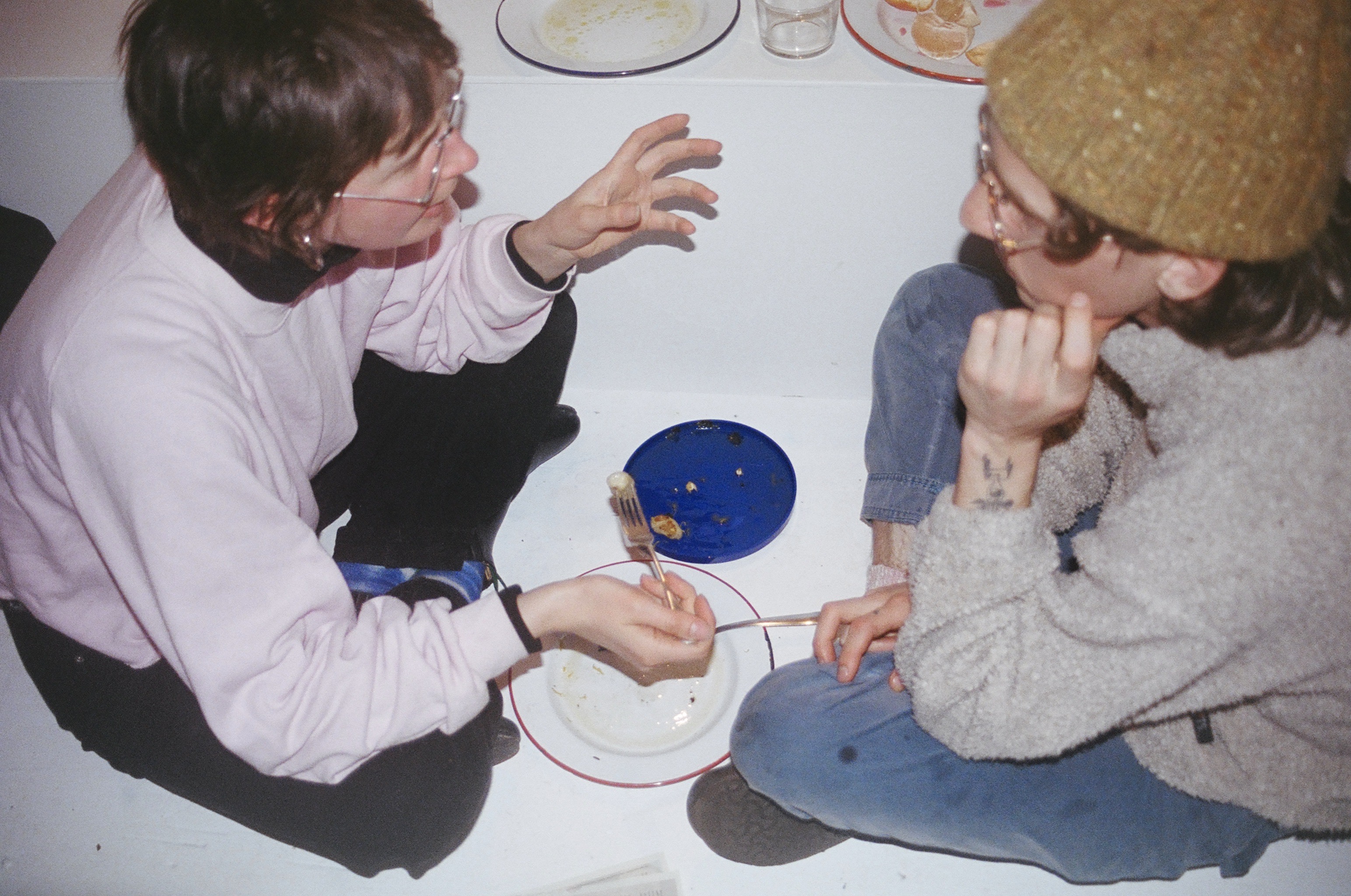 Zines

"High Femme," 2018, x p.

A multimedia chapbook.

"Grief Lessons," 2016 26 p.

Chapbook of poems and prose.

"White Poems," 2015 30 p.

Created as a companion and record of a personal study on the color white.





CV