3.7.21


Susan Sontag's List of Likes
Things I like: fires, Venice, tequila, sunsets, babies, silent films, heights, coarse salt, top hats, large long-haired dogs, ship models, cinnamon, goose down quilts, pocket watches, the smell of newly mown grass, linen, Bach, Louis XIII furniture, sushi, microscopes, large rooms, ups, boots, drinking water, maple sugar candy.

Things I dislike: sleeping in an apartment alone, cold weather, couples, football games, swimming, anchovies, mustaches, cats, umbrellas, being photographed, the taste of licorice, washing my hair (or having it washed), wearing a wristwatch, giving a lecture, cigars, writing letters, taking showers, Robert Frost, German food.

Things I like: ivory, sweaters, architectural drawings, urinating, pizza (the Roman bread), staying in hotels, paper clips, the color blue, leather belts, making lists, Wagon-Lits, paying bills, caves, watching ice-skating, asking questions, taking taxis, Benin art, green apples, office furniture, Jews, eucalyptus trees, pen knives, aphorisms, hands.

Things I dislike: Television, baked beans, hirsute men, paperback books, standing, card games, dirty or disorderly apartments, flat pillows, being in the sun, Ezra Pound, freckles, violence in movies, having drops put in my eyes, meatloaf, painted nails, suicide, licking envelopes, ketchup, traversins ["bolsters"], nose drops, Coca-Cola, alcoholics, taking photographs.

Things I like: drums, carnations, socks, raw peas, chewing on sugar cane, bridges, Dürer, escalators, hot weather, sturgeon, tall people, deserts, white walls, horses, electric typewriters, cherries, wicker / rattan furniture, sitting cross-legged, stripes, large windows, fresh dill, reading aloud, going to bookstores, under-furnished rooms, dancing, Ariadne auf Naxos.
(
source
)
1.5.21


Paulus Berensohn's Pottery Curriculum
Paulus Berensohn was a dancer before he touched clay. In his book "Finding One's Way With Clay," he combines the playful movement of dance with the grounded malleability of earth to create my favorite book on pinch pots as well as a manifesto for art, creativity, life.
Within the book, Berensohn gives us a list of all the courses he would included in his imaginary pottery school.
May this list of made-up courses spark your inspiration for your own education.

What is clay ?—the geology of clayand the preparation of clay bodies;
Body movement and breathing;
How to build a wheel;
Throwing on the potter's wheel;
The technique of hand forming;
Design course #1: How to keep a journal;
Design course #2: On being a person;
How to build and fire kilns;
Design course #3: Clay and meditation;
Design course #4: Working the imagination;
Design course #5: The myths and legends of man;
How to read, write, listen and hear;
How to care for one's automobile;
Marketing and exhibiting one's wares;
Carpentry;
Life styles and man's religious experience;
Glaze and glazing— the chemistry of intuition
How to bear leisure;
Cooking;
Senior thesis—the theater of experience.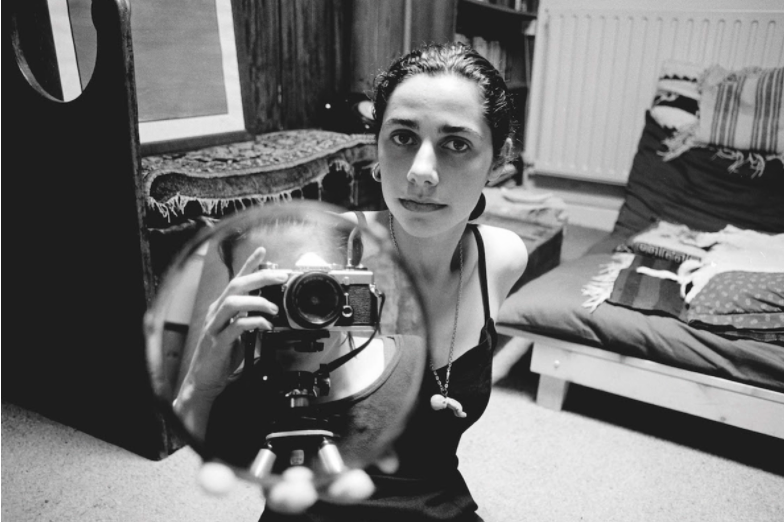 12.1.22

*My* Own Private Polly Jean: A Completely Subjective Ranking of the Albums of PJ Harvey
Today's "Spotify Wrapped" Release confirms that PJ Harvey is my most-listened artist for the second year in a row. Congrats to her!
Very rarely do I vibe with someone's whole oervre as I do with PJ's. She writes bangers, plain and simple, and always keeps me on my toes (us Sad venuses love a chameleon). Thusly, I have some opinions. Here they are, in the form of my ranking of each of her albums according to what I like right now. Enjoy! and then listen to them <3
Is This Desire? Somehow this is both the best album music and style-wise (though TBYML is a close second) ((those baby bangs :)))) It's a slow burner for sure, but songs like "The Sky Lit Up" and "Angelene" keep is immediately listenable. All of it contains such a strong vibe and world that you feel each thing exactly in its place. Perfect for drinking a gin and tonic on your back porch and reading The Argonauts to (which I have done). Favorite songs: "The Sky Lit Up," "Is This Desire?," "Catherine," pretty much all the rest
Stories From the City, Stories From the Sea Yes, it's her most *popular* but I love a good love song and this album has six (6) by my estimation. It makes me feel expansive and full of possibilities, like standing on the roof of an apartment building with a clear view of the night sky. I admire her effusion and desire to put it all out there and then show up with a banger like "Horses in My Dreams," which reminds us that Polly will always belong to herself first. Favorite Songs: "Horses in My Dreams," "You Said Something," "Good Fortune," "The Whores Hustle and the Hustlers Whore
Uh-Huh Her I know, controversial! But its lack of critical acclaim can maybe be traced to the weird seagull track? That's my theory anyway. It contains all the best, raw moments from her first two albums and combines them with the polish and experience she accrued since. It is equal parts a kiss-off album and bruisingly tender piece on the perils of loving. You can have it all, she said! Favorite songs: "Shame," "The Life and Death of Mr. Badmouth," "The Pocket Knife"
To Bring You My Love Easily her most gorgeous and creepiest album, often at the same time. It hits so many different moods and scenes, this is the first time you get to see what a vampy shape-shifter Harvey really is. Her whole vibe during the time was "performance" and I think she shows us how well committing to your art in that way can get you close to the real thing. Great place to start if you're trying to get right to the heart of her stuff. Favorite Songs: "Send His Love to Me," "Teclo," "Meet Ze Monsta"
Dry She had it from the beginning, what can I say? Grungy, powerful, but still soft. I wrote a whole essay on "Dress" because it's that good. Favorite Songs: "Sheela-Na-Gig," "Dress," "Plants and Rags"
Rid of Me This was the first album I fell in love with. Instant classic, just as grunge as Nirvana but maybe better? In its own way? I rank this lower because I haven't sat with this one in a while. It's only this low bc she kept on putting our bangers. Favorites: "Rid of Me," "Rub til it Bleeds," "Man-Size"
Let England Shake Here's one I still haven't given enough time, though I had it on repeat for months last year. Definitely her most accessible work but still a compelling, completely original work that somehow gets me excited about English history? Only you, PJ. Favorite Songs: "The Words that Maketh Murder," "Hanging on a Wire," "In the Dark Places"
White Chalk I love a good baroque, ghostly album as much as the next bitch, but this one suffers from a repetitiveness that probably stems from her focusing on piano for the first time. Still transportive, still gorgeous. Favorite Songs: "When Under Aether," "The Piano," "Grow, Grow, Grow
The Hope 6 Demolition Project I don't know her. "Medicinals" is my favorite song about herbalism, though. And the notes she hits on "A Line in the Sand," is exceptional. but the rest? amnesia, truly.
11.29.21


Clarice Lispector Describes Flowers
An excerpt from "Agua Viva:
""The chrysanthemum is of a deep happiness. It speaks through its color and its unruly shock of hair. It's a flower that untidily controls its own wildness."

"I can't be bothered to speak of edelweiss. Because it's found at an altitude of three thousand four hundred metres. It's white and woolly. Rarely reachable: it's aspiration."
"Geranium is the flower of window boxes. You find it in São Paulo, in the neighborhood of Grajaú and in Switzerland."
"Giant water lilies are in the Botanical Gardens in Rio de Janeiro. Enormous and up to two metres in diameter. Aquatic, they're to die for. They are the Amazonian: the dinosaur of flowers. They give off great calm. Both majestic and simple. And despite living on the Host. Many wish to eat it and fill their mouths with the intense sacred scent.
Jasmine is for lovers. It makes you want to put an ellipsis now. They walk holding hands, swinging their arms and giving each other gentle kisses to the fragrant almost-sound of jasmine.
Bird-of-paradise is pure masculinity. It has an aggressiveness of love and of healthy pride. It seems to have a cock's comb and his crow. It just doesn't wait for dawn. The violence of your beauty.
Night jessamine has a perfume of the full moon. It's phantasmagoric and a bit frightening and is for people who like danger. It only emerges at night with its dizzying scent. Night jessamine is silent. And also belongs to the deserted street corner and in the dark and the gardens of houses whose lights are off and windows are shut. It's highly dangerous:
"The beautiful orchid is exquise and unpleasant. It isn't spontaneous. It needs a glass dome. But it is a magnificent woman and that cannot be denied. Nor can it be denied that it is noble because it is epiphytic. Epiphytes are born on other plants without however taking nutrition from them. I was lying when I said it was unpleasant. I adore orchids. They're born artificial, they're born art.
The tulip is only a tulip in Holland. A single tulip simply is not. They need an open field in order to be.
Cornflowers only grow amidst the wheat. In their humility they have the audacity to appear in various shapes and colors. The cornflower is biblical. In the nativity scenes of Spain it isn't separated from the stalks of wheat. It is a little beating heart.
But angelica is dangerous. It has the perfume of the chapel. It brings ecstasy. It recalls the Host. Many wish to eat it and fill their mouths with the intense sacred scent
The sunflower is the great child of the sun. So much so that it knows how to turn its enormous corolla toward the one who made it. It doesn't matter if it's father or mother. I don't know. I wonder if the sunflower is a feminine or masculine flower? I think masculine.
The violet is introverted and its introspection is profound. They say it hides away out of modesty. Not true. It hides away in order to capture its own secret. Its almost-not-perfume is a smothered glory but demands that people seek it. It never shouts its perfume. Violet says frivolous things that cannot be said.
The golden everlasting is always dead. Its dryness aspires to eternity. Its name in Greek means: sun of gold. The daisy is a happy little flower. It is simple and on the surface of the skin. It has but a single layer of petals. Its centre is a child's game.